Analytical Designer: New Options in Date Attributes
When slicing and filtering your insights by date, you can now use additional options, such as day of the week, week of the year, month of the year, and others.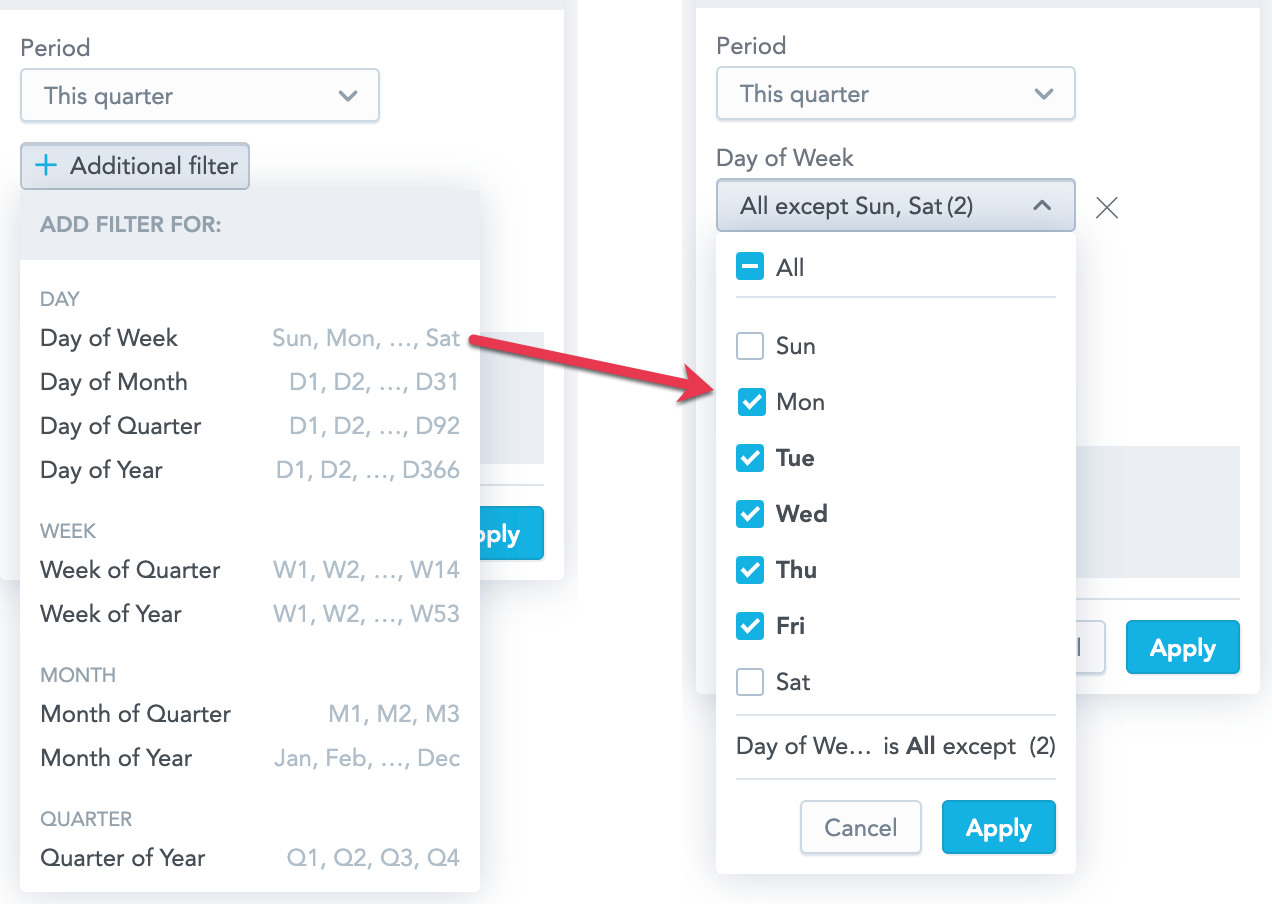 For example, you can display how the sales of individual categories are distributed throughout the week.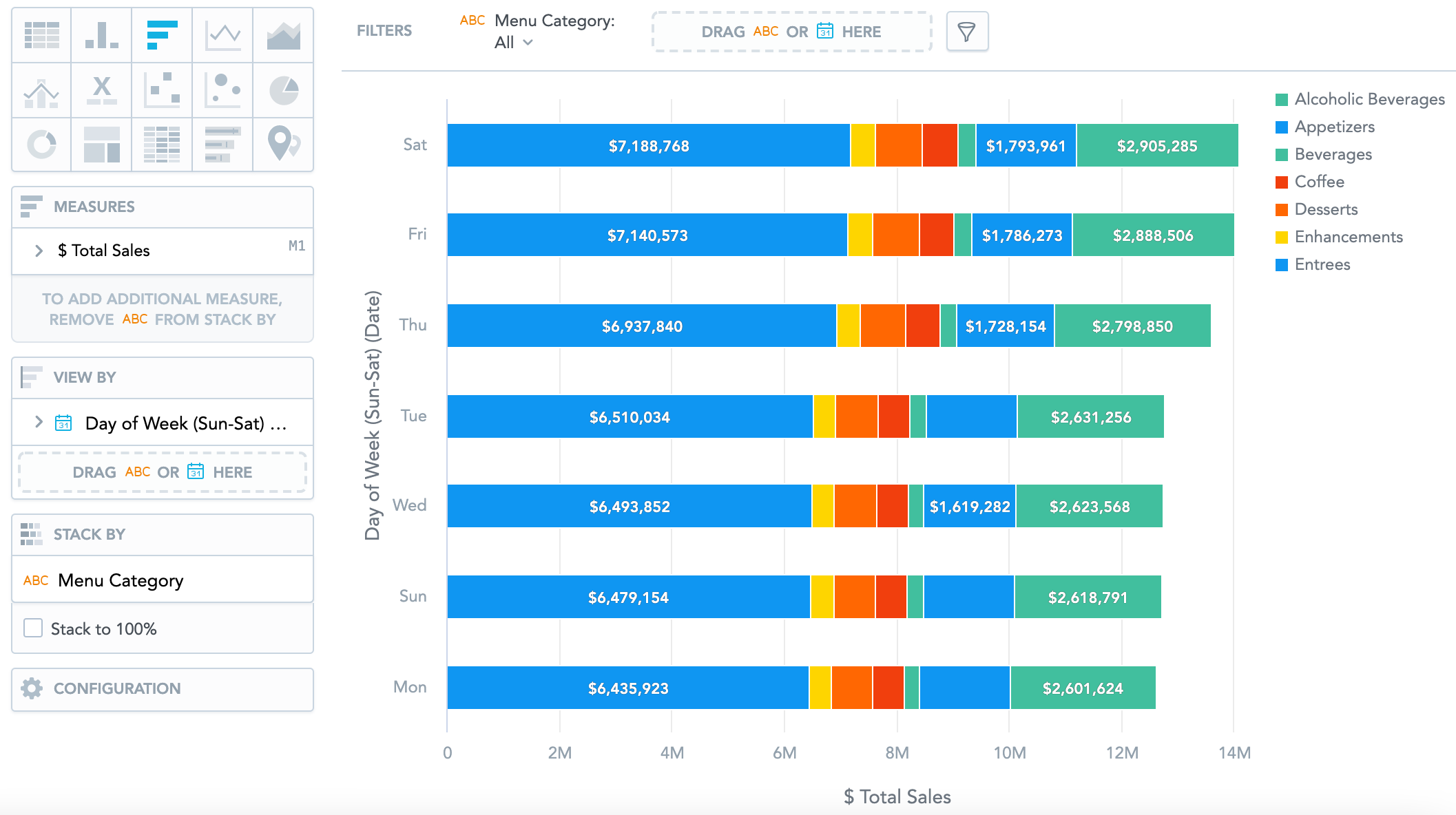 Learn more:
Create Insights
Filters in Analytical Designer
Set a Custom Port for a PostgreSQL Data Source
When creating a Data Source for a PostgreSQL database, you can now set a custom port in the connection URL instead of using the default one, 5432.
You can use a port from the following permitted ranges:
5420-5450
15420-15450
25420-25450
...
65420-65450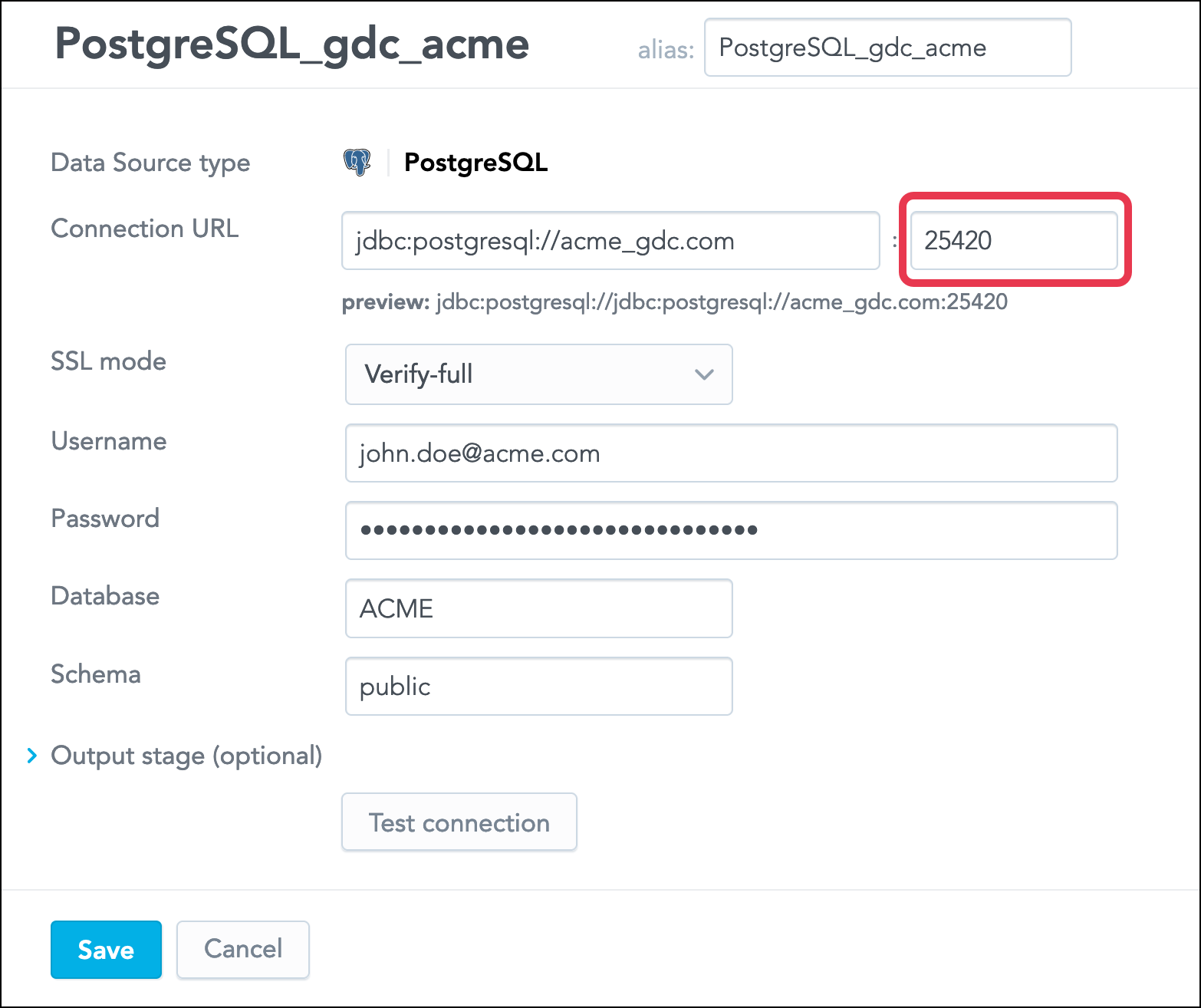 Learn more:
Create a Data Source
GoodData-PostgreSQL Integration Details
API for Creating a Data Source
GoodData.UI Version 8.4 Available: Visualization Definition Placeholders, Visualization Titles, and More
We have released Version 8.4 of GoodData.UI, our powerful library for building analytical applications powered by GoodData.
What's new in GoodData.UI Version 8.4