New Custom Styling of Dashboards
We have enhanced our theming capabilities to allow you to customize the colors of the dashboards. Colors of all dashboard components can now be defined with a shared complementary color palette that simplifies the theme definition while preserving flexibility.
This newly allows you to create, for example, dark-themed dashboards.
Custom styling and themes are available for the Enterprise plan and as a part of the Whitelabeling add-on for the Growth plan.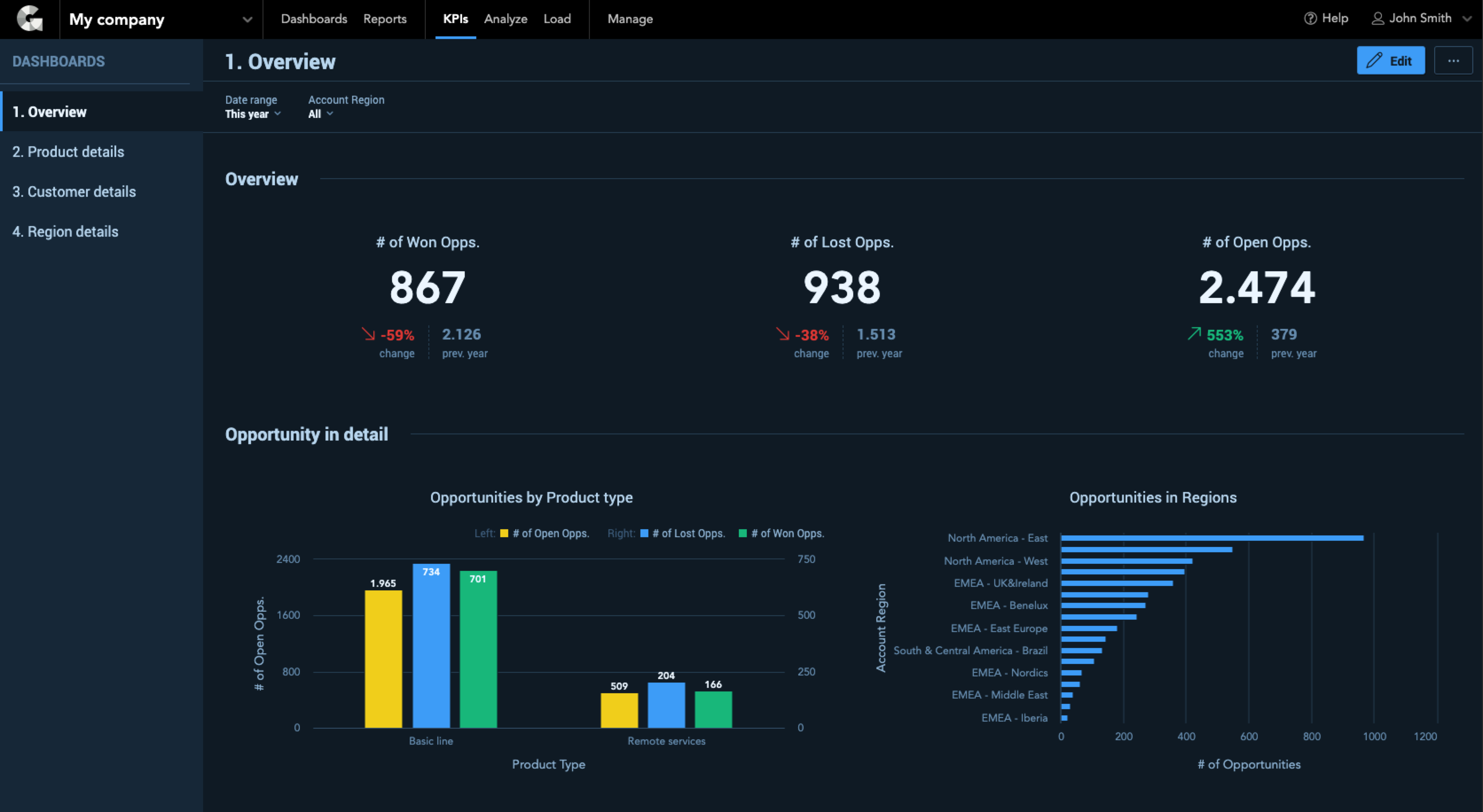 Learn more:
Create Custom Themes
Theme Properties
Theme Examples
New LDM Modeler Publishing Process
The publishing process for the logical data model (LDM) in the LDM Modeler has been reworked to provide more information about what will happen to the LDM objects as a result of the publish. The ability to view the MAQL expressions behind the publishing process has also been added.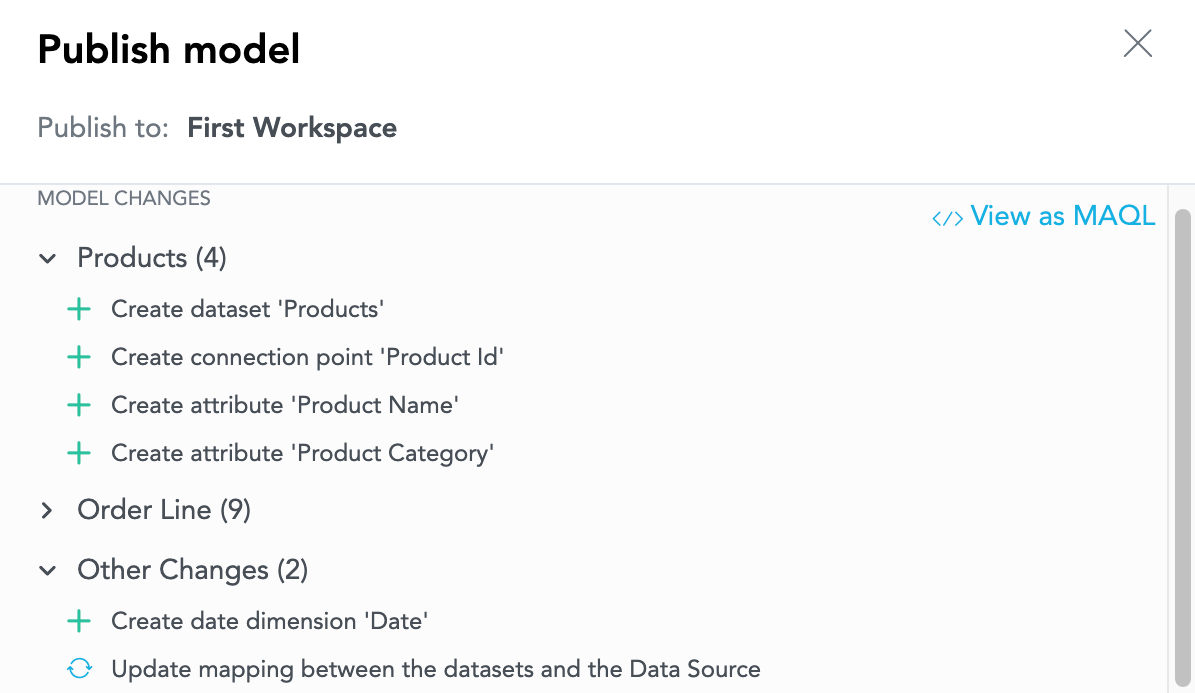 Learn more:
Publish a Logical Data Model