New Features
Customizable Appearance
You can now customize the color schemes of your GoodData.CN deployment using the newly added Appearance settings. You can create custom themes for your dashboard and analytical designer, as well as color palettes for your visualization.
The color schemes are applied to the organization as a whole by default, but you can use different themes for different workspaces via API.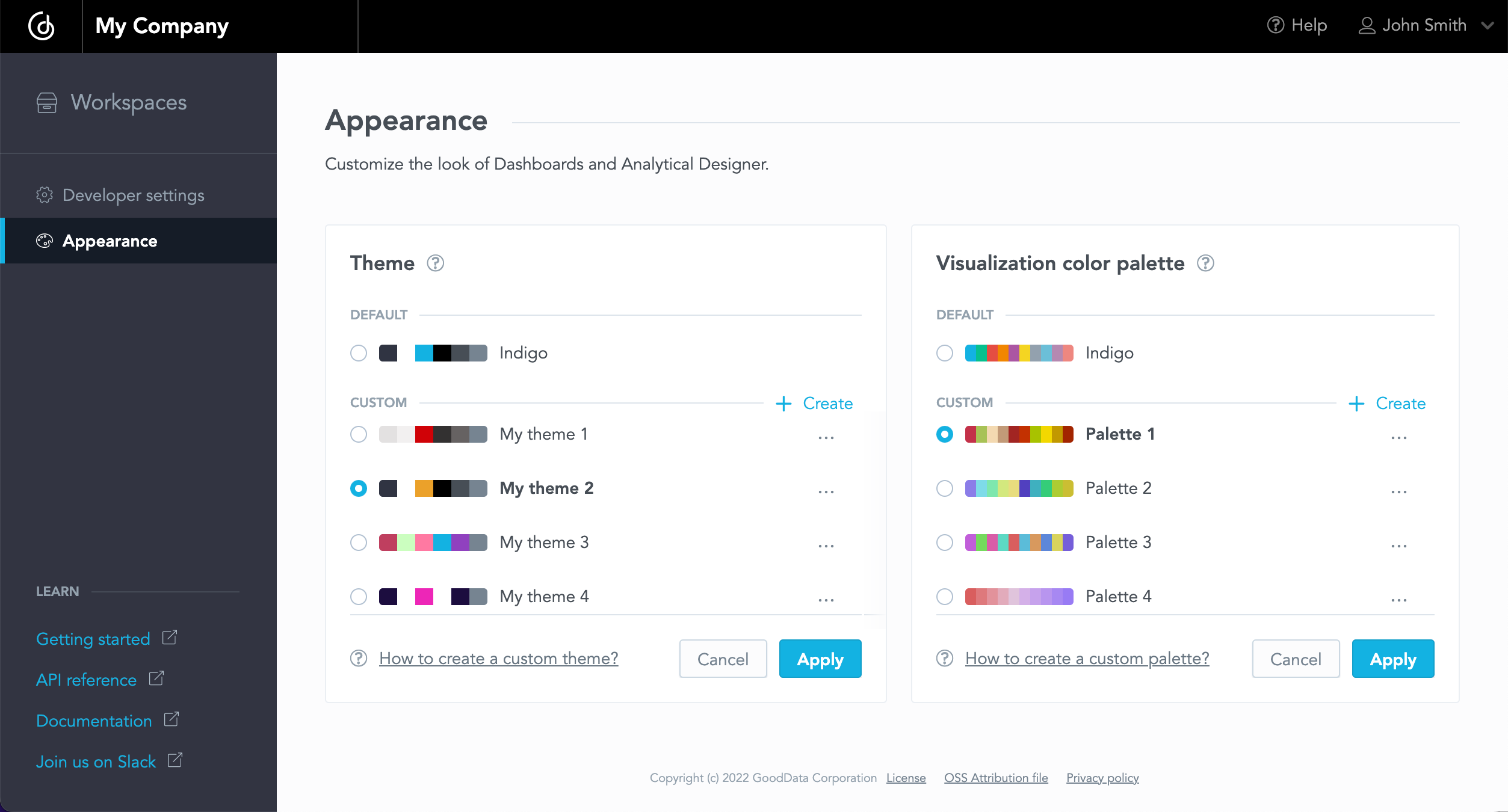 Learn more:
Customize Appearance


New Entitlements API
We have expanded the previously introduced API endpoint /actions/resolveEntitlements.
Organization administrators can now get information about the current number of used workspaces and users from their license.
Learn more:
View Entitlements
View Usage